In an era where data security is paramount, TerraMaster has stepped up its game with the release of the latest version of Centralized Backup. This professional disaster recovery tool is designed to meet the backup needs of businesses, covering a range of IT environments including Windows desktops, servers, file servers, and virtual machines. The solution aims to mitigate the risks associated with ransomware attacks, system failures, and other unforeseen events that can compromise data integrity.
New VMware Virtual Machine Backup and Recovery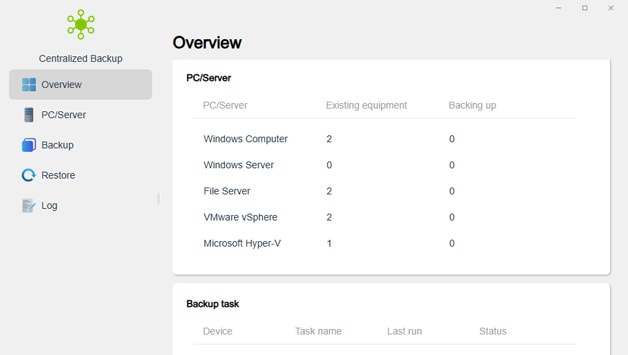 One of the standout features of the new Centralized Backup is its support for VMware virtual machine backup and recovery. The software is compatible with VMware vSphere, including its ESXi and vCenter components. This allows businesses to back up their virtual machines and virtualized environments, thereby facilitating future recovery or migration needs. The solution supports storage backup for both VMware Vshpere and Windows Hyper-V virtual machines.
One Machine for Multiple Purposes
Centralized Backup is designed to run on a TerraMaster Network Attached Storage (TNAS) device. This means that a single TNAS device can serve multiple backup needs within an enterprise, including those for employee computers, servers, file servers, virtual machines, and workstations. This multi-purpose functionality significantly reduces the enterprise's IT investment costs.
Scheduled and Migrated Backups
The software offers automated scheduling for backups, thereby minimising manual intervention and enhancing work efficiency. It also provides a feature for migrating data between devices, such as local server-to-server transfers. This ensures that data integrity and security are maintained during the migration process.
Multiple Backup Strategies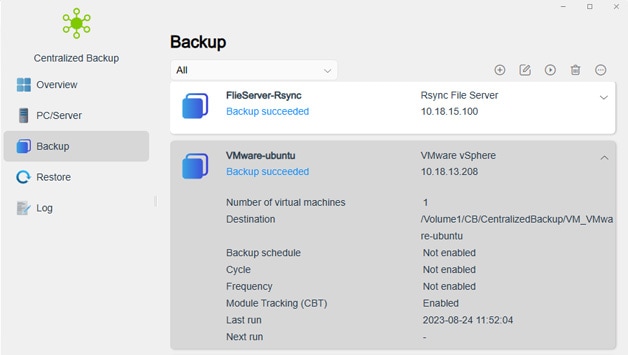 Centralized Backup is flexible when it comes to backup strategies. It supports both full backup and incremental backup, allowing businesses to choose the most appropriate method based on their specific needs. This flexibility helps in saving both storage space and backup time.
Encrypted Storage
Data security is a top priority for Centralized Backup. The software employs advanced encryption techniques and access control mechanisms to safeguard backup data. This ensures that the data is secure and private, while also preventing data leakage and malicious attacks.
Disaster Recovery
In the event of catastrophic occurrences such as natural disasters or cyberattacks, Centralized Backup offers swift disaster recovery options. This minimises business losses by enabling quick restoration of lost or compromised data.
Multi-version Restore Management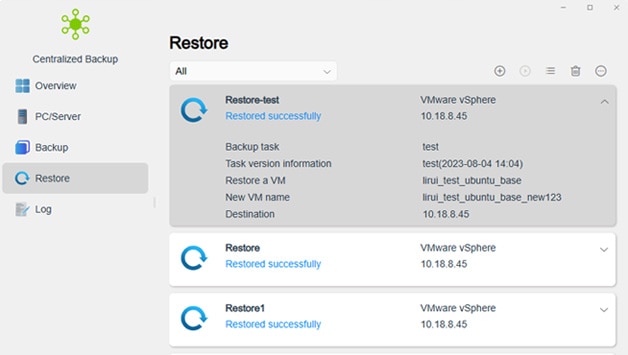 The software provides a multi-version management feature for backup targets. In case of a disaster, IT administrators can use this feature to roll back to a previous version of the backup, ensuring that the correct data is restored.
In Full Control
Centralized Backup offers detailed backup and restore task configuration history, along with extensive logs. This allows administrators to monitor the backup progress and identify any exceptions that may occur during the process. Additionally, the notification function enables real-time monitoring of backup and restoration statuses.
About TerraMaster
TerraMaster is a professional brand with a decade-long history in developing innovative storage solutions. Their products, including network attached storage and direct attached storage, have gained popularity in over 40 countries and regions. They cater to a wide range of customers, from home users to small/medium businesses and enterprises.
Conclusion
TerraMaster's Centralized Backup is a robust and versatile backup solution that addresses the pressing data security needs of modern businesses. Its comprehensive feature set, from VMware support to encrypted storage, makes it a compelling choice for enterprises looking to safeguard their data.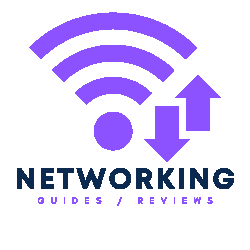 Latest posts by Paul MacMillan
(see all)