In today's rapidly evolving digital landscape, businesses are increasingly reliant on high-speed broadband connectivity to power their operations. To meet this growing demand, NETGEAR, a leading provider of networking technologies, has launched the NETGEAR PR60X Pro Router. This innovative router is designed to deliver next-generation performance, security, and versatility, making it an ideal solution for businesses seeking to future-proof their network infrastructures.
Unveiling the PR60X Pro Router
The PR60X Pro Router is engineered to provide robust performance and long-term relevance. Powered by a cutting-edge ARM A73 Quad Core 2.2GHz CPU and a dedicated hardware network engine, it offers up to 18Gbps WAN-LAN bi-directional throughput. This ensures seamless data delivery, reduced latency, and exceptional network reliability.
Key Features and Benefits
Multi-Gigabit Throughput
The PR60X Pro Router features 10G/2.5G dual WAN ports and 10G/2.5G/Multi-Gigabit LAN ports, allowing businesses to accommodate both current and future speed requirements. With this high-speed connectivity, businesses can take full advantage of their high-speed broadband connection and experience unparalleled data transfer rates.
Dual WAN Failover Design
To ensure uninterrupted internet connectivity for essential business applications, the PR60X Pro Router incorporates a dual WAN failover design. This means that in the event of a primary internet connection failure, the router seamlessly switches to a secondary connection, providing businesses with a reliable link and minimizing downtime.
Enhanced Security
Security is a top priority for businesses in today's digital landscape. The PR60X Pro Router comes equipped with an integrated firewall that safeguards the network from unauthorized access. It also monitors incoming and outgoing traffic, providing an additional layer of protection against potential threats.
Network Segmentation with VLANs
For enhanced security and resource efficiency, the PR60X Pro Router supports up to 8 VLANs for network segmentation. By separating the network into multiple segments, businesses can ensure better control over network resources and mitigate potential security risks.
Sleek Rackmount Design
The PR60X Pro Router features a sleek rackmount design, allowing for easy integration into pre-existing data centers or network configurations. With its ports located in the rear, businesses can achieve a clean and organized network setup. Additionally, the router includes reverse mounting rack ears for front-facing ports, offering flexibility in deployment and ensuring a unified, traditional look.
Insight 7.0: Comprehensive Remote Management
NETGEAR's cloud-based platform, Insight 7.0, takes network management to the next level. With this latest update, businesses can enjoy remote 24/7 management and real-time health monitoring of their networks. This is particularly beneficial for businesses without an in-house IT team, as Value-Added Resellers (VARs) can oversee and troubleshoot client networks from any location.
Pro WiFi Access Points: Seamless Wireless Networking
NETGEAR's range of WiFi 6 and 6E access points complements the PR60X Pro Router, offering robust wireless networking capabilities. These access points, backed by 2.5G Ethernet, are fully compatible with Insight Managed Multi-Gig PoE Smart Switches. With options in dual and tri-band radio configurations, businesses can choose the access points that best suit their needs and budgets.
Smart Switches: Completing the Networking Puzzle
NETGEAR's Insight Managed Smart Switches play a crucial role in completing the total networking solution. Available in configurations ranging from 5 to 48 ports, these switches meet a wide array of business requirements. With support for both POE+ and POE++ capabilities, NETGEAR's Smart Switches offer businesses the flexibility to power their devices and network infrastructure efficiently.
Availability and Pricing
The NETGEAR PR60X Pro Router is currently available for purchase on the official NETGEAR website. It retails at £669.99, making it an affordable and reliable solution for businesses seeking high-performance networking capabilities.
Conclusion
As businesses prepare for the inevitable advent of 10G broadband, the NETGEAR PR60X Pro Router and its accompanying line-up of networking solutions provide essential tools for future-proofing network infrastructures. With an emphasis on performance, reliability, and flexibility, NETGEAR empowers businesses to stay ahead of the curve and maximize the potential of their high-speed broadband connections.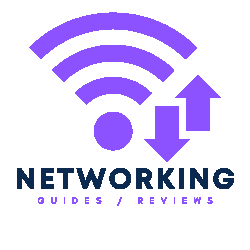 Latest posts by Paul MacMillan
(see all)